VP Harris,Cabinet Secretaries Meet with IBEW Members, Visit Training Centers
Vice President Kamala Harris traveled to Durham, N.C. to call for more unionization in the state.



"To continue our recovery, we must then create more good-paying jobs, good union jobs. In big cities and small towns across our country, union workers are building the future," Harris said in her Durham speech, where she was joined by Labor Secretary Marty Walsh.
Alvin Warwick Jr., Winston-Salem Local 342 business manager, had the opportunity to meet with them on their visit.



Department of Energy Secretary Jennifer Granholm joined IBEW members for a roundtable in Lexington, Ken. where she met with Louisville Local 369 member Ed Devine at Schneider Electric.
Labor Secretary Marty Walsh toured an IBEW-NECA training center in Portland, Ore., on March 24, along with Gov. Kate Brown and Rep. Earl Blumenauer. On a trip to Colorado in February, Walsh included members from Denver Locals 68 and 111 in conversations about registered apprenticeships. "Registered apprenticeship is a proven model to connect workers to good jobs—a key priority for the Biden-Harris administration," said Secretary Walsh, who was joined by Gov. Jared Polis and Sens. Michael Bennet and John Hickenlooper.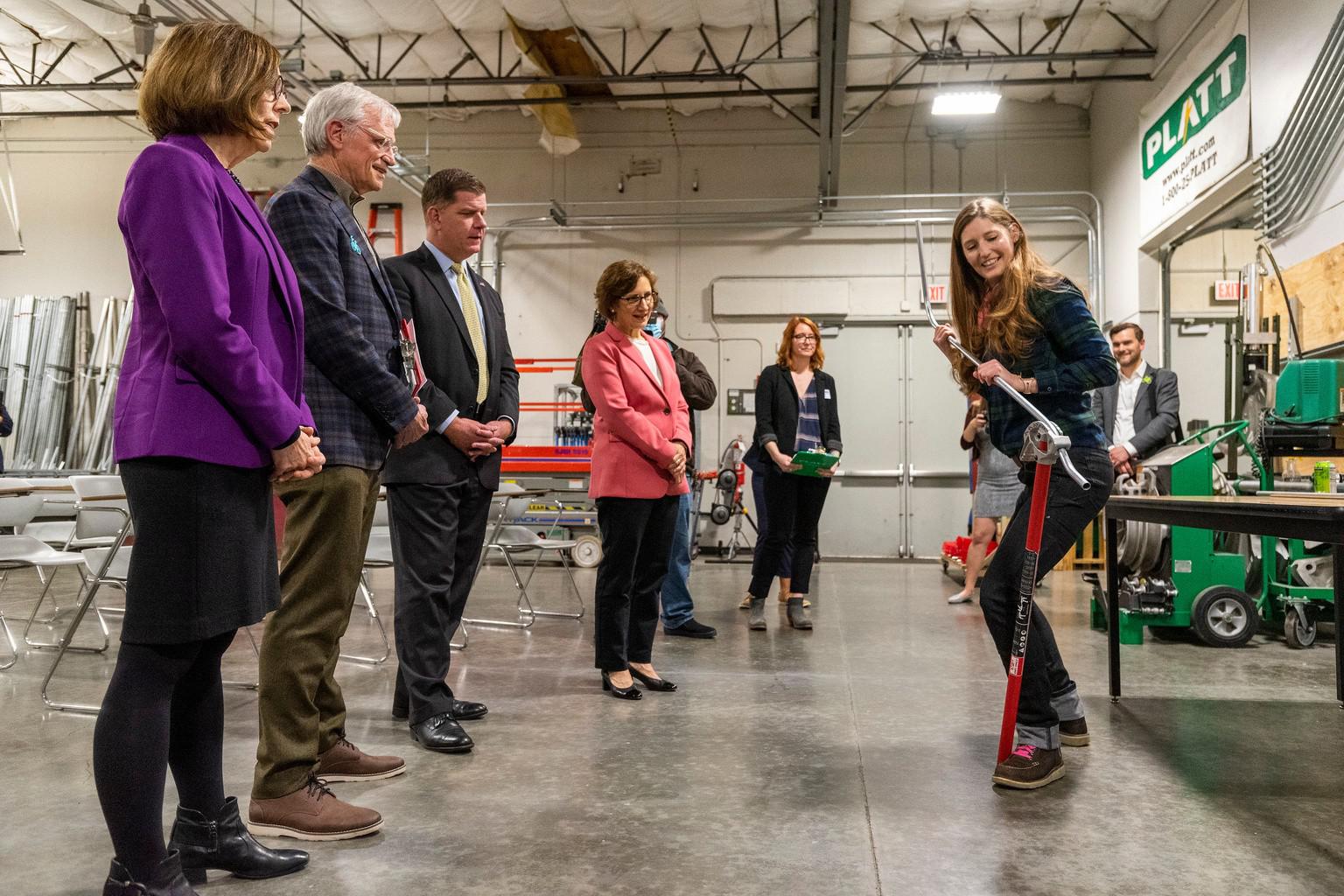 Portland Local 48 apprentice Amber Sommer shows visitors how to use a conduit bender. They include from left, Oregon Gov. Kate Brown, Rep. Earl Blumenauer, U.S. Labor Secretary Marty Walsh and Rep. Suzanne Bonamici
Build Back Better Volume: